Held at Ocala Golf Club
Ages: 6 -16
Class size: maximum of 12 kids per session
If you are interested in receiving more information and or signing up your child or children, please visit our junior golf lessons tab.
Make check payable to:
Marion County Junior Golf, Inc.
3130 East Silver Springs Blvd.
Ocala, FL 34470
If you have further questions please Contact Us.
It's for the kids!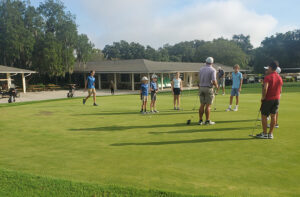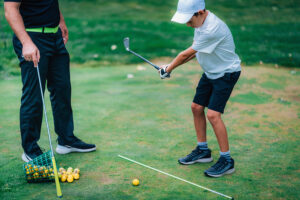 FAQ's
WHAT ARE THE DAILY ARRIVAL PROCEDURES?
Upon arrival, place your clubs next to the designated area on the back porch of the Banquet Hall. We request everyone to arrive at least 10 minutes early as we would like to start our Camp at 3:30 p.m.
WHEN AND WHERE ARE THE GOLF CAMPS HELD?
Ocala Golf Club, 3130 East Silver Springs Blvd, Ocala, FL 34470 (352) 401-6917 www.ocalagolfclub.com
6-week program held on Monday(s) from 3:30 a.m. until 4:20 a.m. $145 per Student per Camp.
WHAT GOLF EQUIPMENT AND SUPPLIES ARE NEEDED?
We recommend that everyone have their own set of golf clubs. However, if your Junior Golfer needs golf clubs to use, we can provide them with advance notice.
A basic inventory of supplies should be included with your golf bag including the following: sunscreen, umbrella, golf tees, putting green ball marker, and small hand towel.
WHAT IS ACCEPTABLE BEHAVIOR FOR CAMPERS?
Junior Golfers are expected to act like "Ladies and Gentlemen".
We expect everyone to treat each other with courtesy and respect and use appropriate language.
Safety is of high priority and golf clubs will be carried or held in the Safety Position. While observing others and waiting, Junior Golfers must stand in the Safe Standing Areas.
In case of excessive misbehavior by a Junior Golfer, Parents will be asked to directly speak to their Junior Golfer and counsel them on the correct behavior.
Also don't forget to make new friends and have fun learning golf!
WHAT ARE THE DAILY DEPARTURE PROCEDURES?
The deadline for Parents to pick up their Junior Golfer is 4:45 p.m.
We recommend that parents arrive about 5 minutes before the end of Camp.
Junior Golfers should place their clubs near the covered porches.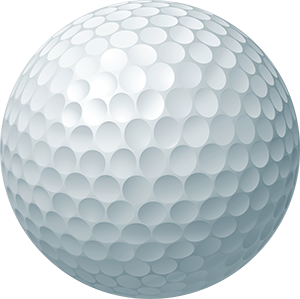 Golf's a Ball...Play it!!